Faith, Hope, and Love. The beginning of all hope comes from a true story. Evidence for faith has led you to the story. The story itself is the source of hope. The end of the story invites you to believe and receive God's love.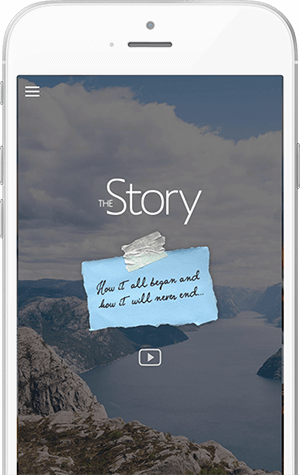 Enter into the story through this video link, The Story , and experience hope's beginning for yourself.
Flip through chapters in the book of John by exploring Biblegateway.com.
Read the story through this online eBook : 
Living Water: The Gospel of John .
Or read my personal story in this free chapter from my book: Chapter 17, The High Cost of Sacrifice
You can also join your generation in exploring the life and influence of Jesus through the best selling book,  More Than a Carpenter.
Who is Jesus? What did he do? Why is it significant? Why does his story give us hope? You can find answers to these questions and experience hope's beginning for yourself. It's a hope that can never be taken away from you by anyone or anything.
It's the best hope of all.
**************
(Note: The Amazon links on this page are not affiliate links, and I receive no compensation for purchases made via these links. They are linked for your convenience.)